Waterpark
Our Indoor Waterpark is approximately 12,000 square feet in size.  There is fun for children and adults of all ages with 2 Tower Slides, a Zero Depth Kiddie Pool with a double slide, an Activity Pool,  Play Equipment, 3 Basketball Hoops, Fountains, Dump Buckets, and a super sized Jacuzzi Whirlpool.  Kids can play all day and all night in the Deer Valley Lodge Ping Pong Room located inside the Waterpark.   Cool off with something from The Rusty Nail Saloon or try one of our Homemade Pizzas.  Hotel Rooms include Waterpark Passes!
Normal Water Park Hours:  Open Every Day 8 am — 11 pm
 Tower Slide Hours
Fridays — 5 pm to 9 pm
Saturdays — 9 am to 11 am / Noon to 8 pm
Sundays — 9 am to 3 pm
EXTRA SLIDE HOURS
Friday, December 23rd – CLOSED
Saturday, December 24th – CLOSED
Sunday, December 25th — CLOSED
Monday, December 26th — Noon to 8 pm
Tuesday, December 27th – 9 am to 11 am / Noon to 8 pm
Wednesday, December 28th — 9 am to 11 am / Noon to 8 pm
Thursday, December 29th — 9 am to 11 am / Noon to 8 pm
Friday, December 30th — 9 am to 11 am / Noon to 8 pm
Saturday, December 31st — 9 am to 11 am / Noon to 8 pm
*Pre-Purchase Passes required for December 31st
Sunday, January 1st — 9 am to 4 pm / 5pm to 8pm
Pre-Purchase Passes needed on Saturdays now thru March 2023
PRE-PURCHASE WATER PARK DAY PASS INFORMATION
Pre-Purchased Pass required to enter Water Park on Saturdays.

Most Saturdays Passes CAN be purchased the day of, but please call for Availability.

Beginning Mondays at 9:00 AM a limited number of Pre-Purchase Water Park Day Passes for the upcoming Saturday will go on sale until gone

Passes are good from 8:00 AM to 11:00 PM on Saturdays. Tower Slides are Operational from 9:00 AM to 11:00 AM & Noon to 8:00 PM.

Pre-Purchased Passes are non-refundable & non-transferable.

If you are planning a Birthday Party or just bringing a group of 10+ people, please call to be added to our Calendar
Deer Valley Lodge Water Park Facebook Page.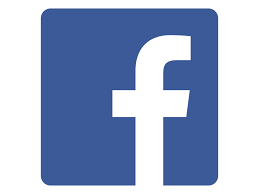 Hours are subject to change without notice based on hotel occupancy, Waterpark Attendant availability, and the number of Water Park passes sold. Slides may be shut down early if no one is in the Waterpark.  Special party arrangements are available.
Click here for the DVL Waterpark Rules
DAY PASSES
30 DAY PASSES

$12 per person entering the Water Park

Fridays, Saturdays, Sundays
Weekday Evenings when Slides are Operational
Winter & Spring Breaks
Holidays

$10 per person entering the park

Monday – Thursday

Excluding Black-Out Dates & Dates when Slides are Operational

Children under the age of 2 are FREE with
purchase of Parent Pass (1 Free per Adult)

Day Pass required to Enter the Water Park 

*Waterpark pricing subject to change without notice.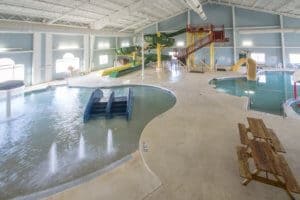 Take a Virtual Tour of the Waterpark