Waterpark
Our Indoor Waterpark is approximately 12,000 square feet in size.  There is fun for children and adults of all ages with 2 Tower Slides, a Zero Depth Kiddie Pool with a double slide, an Activity Pool,  Play Equipment, 3 Basketball Hoops, Fountains, Dump Buckets, and a super sized Jacuzzi Whirlpool.  Kids can play all day and all night in the Deer Valley Lodge Ping Pong Room located inside the Waterpark.   Cool off with something from The Rusty Nail Saloon or try one of our Homemade Pizzas.
Hotel Rooms include Waterpark Passes! Waterpark pricing subject to change without notice.
WATER PARK INFORMATION
The CDC stated, "There is no evidence that COVID-19 can be spread to humans through the use of pools and hot tubs. Proper operation, maintenance, and disinfection (e.g., with chlorine and bromine) of pools and hot tubs should remove or inactivate the virus that causes




COVID-19."

Tables and chairs will be sanitized more frequently as well as spaced further apart

Chemical readings are monitored daily to ensure water safety

Bathroom, common areas, and high touch areas are being sanitized by CDC approved chemicals

Guests are asked to practice social distancing 

Due to COVID-19 restrictions

everyone

entering the Water Park must purchase a Day Pass or be a Hotel Guest

Normal Water Park Hours:  Open Every Day 8 am — 11 pm
 Tower Slide Hours
Fridays — 5 pm to 9 pm
Saturdays — Noon to 8 pm
Sundays — 9 am to 3 pm
Friday, November 26th — Noon to 8 pm
*Check Back for December Extended Slide Hours*
Deer Valley Lodge Water Park Facebook Page.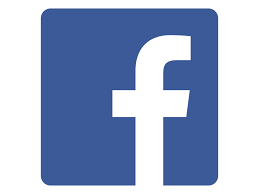 Hours are subject to change without notice based on hotel occupancy, Waterpark Attendant availability, and the number of Water Park passes sold. Slides may be shut down early if no one is in the Waterpark.  Special party arrangements are available.
Click here for the DVL Waterpark Rules
DAY PASSES
30 DAY PASSES

$10 per person entering the park

Children under the age of 2 are FREE with
purchase of Parent Pass (1 Free per Adult)

Due to COVID-19 restrictions everyone entering
the Water Park must purchase a Day Pass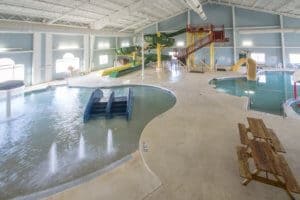 Take a Virtual Tour of the Waterpark